Join Us!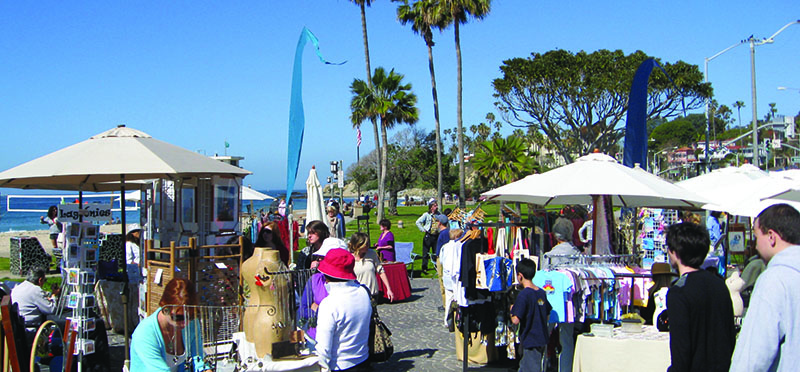 We accept guest artists from outside of Laguna Beach when the show does not fill with our members. Pre-appoved artists are offered space immediately after our registration closes. It is vital we hear from you and get your fees/form within days of being invited or we move on to the next artist on the list. Depending on how things go you may find yourself invited from 10 days to 1 day before the show.
Please note that, at this time, we are not accepting jewelry and clothing submissions.
Laguna Craft Guild Guest Artist Requirements:
At least 18 years of age.
Provide current Laguna Beach City Business License (available from City Hall).
Please note: You don't need the license for your first show but it will be required should you wish to participate at multiple events.
Provide resale number from the State of California Franchise Tax Board.
Must make your craft by hand, no resale of manufactured or pre-made crafts, or items produced by another artist.
Must be at each craft show (to which you've applied) to sell and explain your craft process to visitors.
In accordance with the ADA, exhibitors requiring a service animal are permitted to bring the service animal to the Craft Guild show. The ADA defines "service animal" as an "animal specifically trained to provide assistance to an individual with a disability". Other pets are not permitted at the Craft Guild shows.
Other Important Info
Spaces are approx. 4x8 feet
Canopies are not permitted
Umbrellas are acceptable but must be secure and either while or beige color
We have limited spaces for Pro Panels and other tall displays. Please advise us in advance if your display requires that.
We provide a free parking pass for you at a nearby lot. Your vehicle must be unloaded and moved immediatly before setting up.
If you are interested in a guest spot notify us 15 days prior to show to be on wait list.
Failure to follow any rules or instructions during the show will remove you from consideration of future events.
The board will select guest artists that they feel enhance the event. There is no guarantee to exhibit at any event.
Guest Artist Forms
Please download and return these forms with required licenses. Also please send 3-5 images of your art/craft as well as an image of your display set up.
Guest Artist Application Form
General Show Info Form